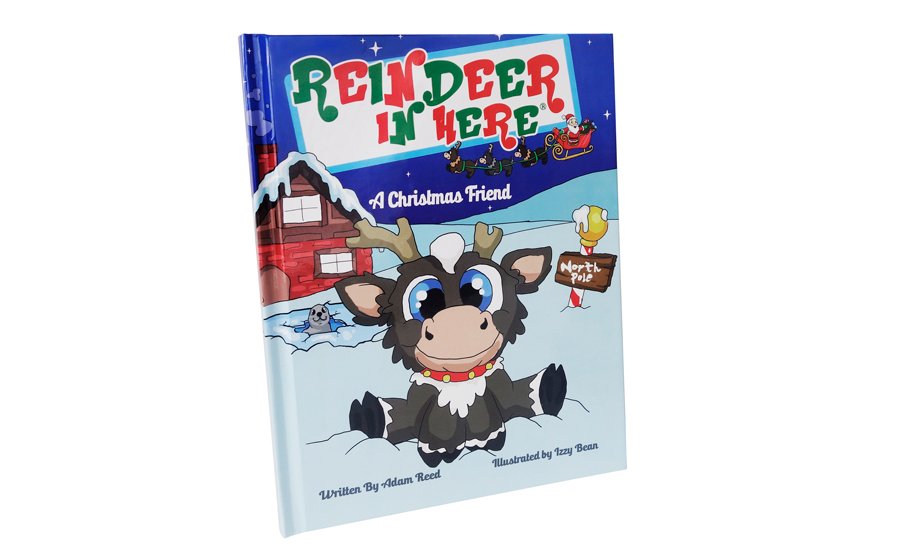 Reindeer In Here Book Only
The NEW 2018 book of the HIT Christmas tradition book and plush set.
Customizable for each individual child! Write your child's name AND their reindeer's name!
Brand New 2018 Edition!! 10 new pages and four new characters including Cane the Snowman, Peeky the
Polar Bear, Zig & Zag the Cross-Eyed Penguins, and Cecilia The Seal with the permanent smile!