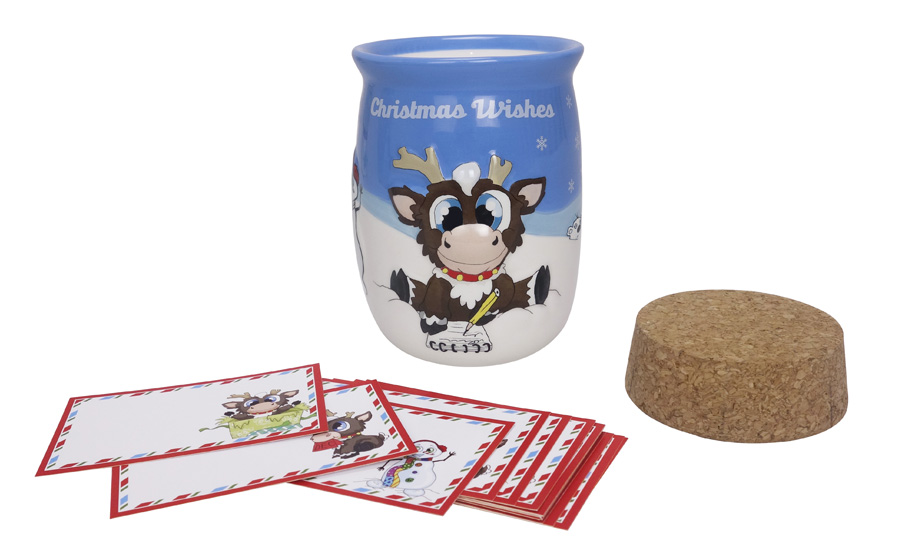 Wishing Jar with Wishing Cards
Ceramic jar is 3-D EMBOSSED with all the characters from the Reindeer In Here book! Comes with 24 wishing cards for your children to write their Christmas wishes on.
Serves as a keepsake for when your children are adults! Give it back to them when they are older with all their Christmas wishes inside!