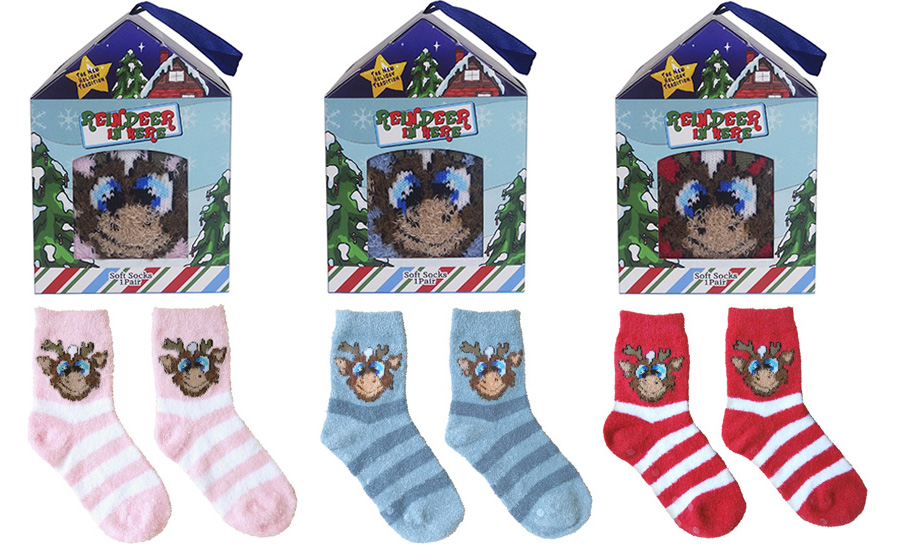 The unique and original Reindeer In Here soft socks in a box! These comfy socks come in a very cute North Pole box adorned with images from the Reindeer In Here book.
There are three options for colors: Red/white striped, blue striped, and pink/white striped.
They are the absolute perfect gift for your child's reindeer In Here to hang on your Christmas tree as a special gift for your child on Christmas morning! Children's shoe size 3-9. Made of 99% polyester and 1% elastane.